Do you like watching the Hindi web series?
I am sure that the new and millennial generation are enjoying streaming platforms quite a lot.
These days there is a lot of craze for Hindi web series in the whole country. In such a situation, the question often arises in the minds of readers that which web series to see and which not, today we have brought before you a collection of India's best Hindi web series which you should not miss at all.
So, let's jump into the list of Best Indian web series which will help you in cutting the time. If you are not fond of watching web series then you can start with them. If you are among those who love watching the web series, then this collection of Hindi web series will make your day.
Top 15 Indian Web Series
1. TVF Pitchers
"Gundey nahi hain.. Entrepreneurs hain BC" one of the best dialogue in TVF Pitchers.
TVF Pitchers is about Entrepreneurship in which 4 persons wanted to do a start-up and goes through different phases in doing so. The series shows all kind of situations and scenarios which a person goes through in real life to start his own business. It's Inspiring, it's Entertaining, and it's Educating.
2. Yeh Meri family
TVF's best web series "Yeh Meri Family" was released in the year 2018. The story of this web series reminds the nostalgic and childhood moments of the 90s.
The main character of this show was Vishesh Bansal who played the role of a 12-year-old boy. Akarsh Khurana has played the role of Harshu's father in this series, while his mother has been played by Mona Singh.
The story of the film will make you cry in many places. In this, the story of this 12-year-old child makes you laugh and sometimes makes you cry.
3. Kota Factory
TVF has succeeded one more time to make a real heart touching web series.
Kota Factory is a real adaption of lakhs of Students Studying in Kota. It is the story of their struggle in daily life.
It actually revolves around a boy name Vaibhav Pandey, who is ambitious to study in Kota and crack IIT-JEE. He comes to Kota in the mid-year and in the most prevalent manner- by following one of his friends who came to Kota. His journey starts and he meets many characters who play a significant role in his Kota Journey like Meena, Uday, Shivangi, JEETU BHAIYA, Vartika, and Meenal.
As the city Kota is famous in India for producing successful IITians for decades, hence the name Factory.
4. Panchayat
Meanwhile, a web series called Panchayat was released on Amazon Prime Video on 3 April.
Panchayat, made under the banner of The Viral Fever, was the story of Phulera Panchayat in the Ballia district of Uttar Pradesh.
The story of the Panchayat twisted around the new challenges coming in life was so simple and good that people took it in hand and made the show a hit.
For the people who grew up in the cities, "Panchayat" was like a trip to the village and this was the reason that this 8-episode web series got a lot of love from all types of viewers.
The lead roles of this web series are Abhishek Tripathi (Jitendra Kumar) and Pradhan Pati (Raghuveer Yadav). TVF fame Deepak Kumar Mishra has directed it.
5. Sacred Games
Sacred Games is the best crime thriller web series full of drama and adventure.
The series is directed by Anurag Kashyap and Vikramaditya Motwane. Saif Ali Khan and Nawazuddin Siddiqui play the lead roles along with Radhika Apte, Rajshree Deshpande, and Surveen Chawla.
Everyone in the cast has acted outstandingly. "Sacred Games" is based on the lives of gangsters and policemen. Nawazuddin Siddiqui has acted so well in this web series that no one else could play his character so well, other than him.
6. The Family Man
The Family Man, a web series made about the events happening in common life and daily life, is being discussed here a lot.
Manoj Bajpayee appeared in the lead character in this web series. Manoj Bajpayee's brilliant acting was also well-loved by the audience. This web series showcased the reason behind religious extremism and terrorism.
This web series was also in many controversies. Many communities were not satisfied with this story. Although, this fantastic web series was released on 20 September 2019.
7. Special OPS
The web series "Special Ops" on Hotstar has been released on 17 March 2020.
Famous director Neeraj Pandey made his digital debut through this web series. KK Menon is in the lead role in the web series. It is being said about this web series that it is the best spy thriller film ever.
The story of this series revolves around Himmat Singh, the officer of Raw Wing. Himmat Singh is accused of spending more without a good source and a committee investigates this. He is involved in investigations such as the 2001 Parliament attack and is looking for a militant named Iqlakh Khan, the mastermind of these attacks.
8. Permanent Roommate
Permanent Roommate is one of the best Indian web series. The story of this web series is full of boldness.
The story of the web series is about a girl and boy who live in a live-in.This is one of the bold web series that you would like to watch alone or you can only watch this web series with a partner.
Nidhi Singh and Sumit Vyas are playing the lead characters very well in this web series.
9. Mirzapur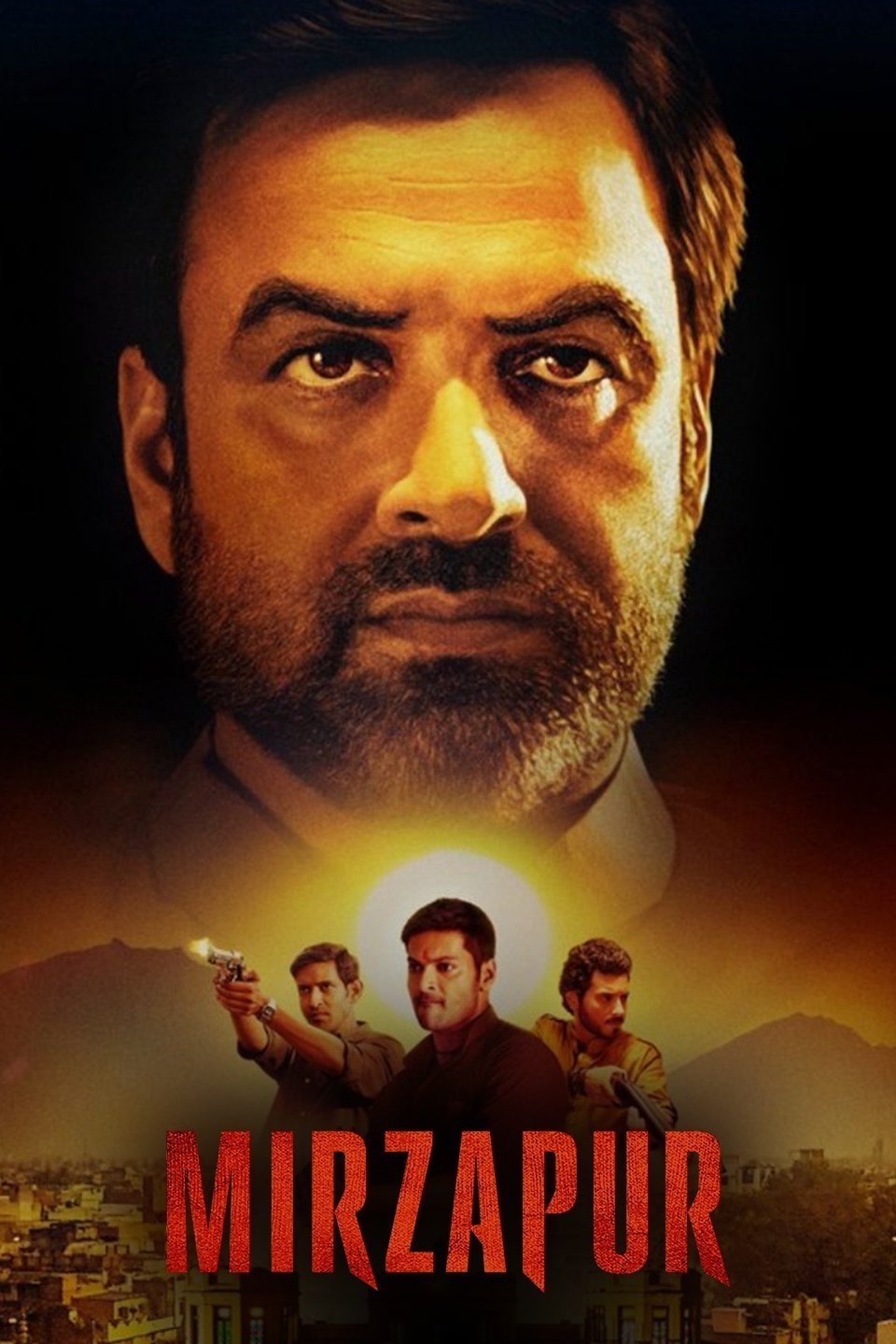 Mirzapur, the web series released on Amazon Prime Video in 2018, is the best thriller web series ever.
This web series gained tremendous popularity in its first season. The story of the film is such that Kalin Bhaiya (Pankaj Tripathi) and his son Munna Bhaiya (Divyendu Sharma), who are called Bahubali of Mirzapur, fiercely committed hooliganism and created a lot of chaos. Guddu Pandit (Ali Fazal) and Babloo Pandit (Vikrant Massey), two goons of the Kalin Bhaiya gang, also created a lot of hysteria and filled their hearts with fear. This web series is an example of hooliganism.
10. Delhi Crime
It's new Crime and Drama web series. The seven-part series directed by Indo-Canadian director Richie Mehta. The Delhi Crime story goes around the Delhi Police's investigation on Flagitious Crime in 2012 which shook the whole of Indian and the whole world.
The series follows the story in the aftermath of the gang rape, where Deputy Commissioner of Police (DCP) Vartika Chaturvedi is tasked to find the culprits responsible for the assaults and death of the female victim. as per official synopsis.
11. Asur
Asur is a story revolving around a serial killer and CBI officers. The killer whose father thinks that his son was born on an unauspicious mahurat or time thinks his son is of no use. So he constantly abuses him. He is thrashed during his entire childhood by his father due to which the son plots a conspiracy and kills him.
The CBI officer (Arshad Warsi) is present in Varanasi for a Pooja which is conducted by the son's father and he witnesses this whole killing.
12. Made in Heaven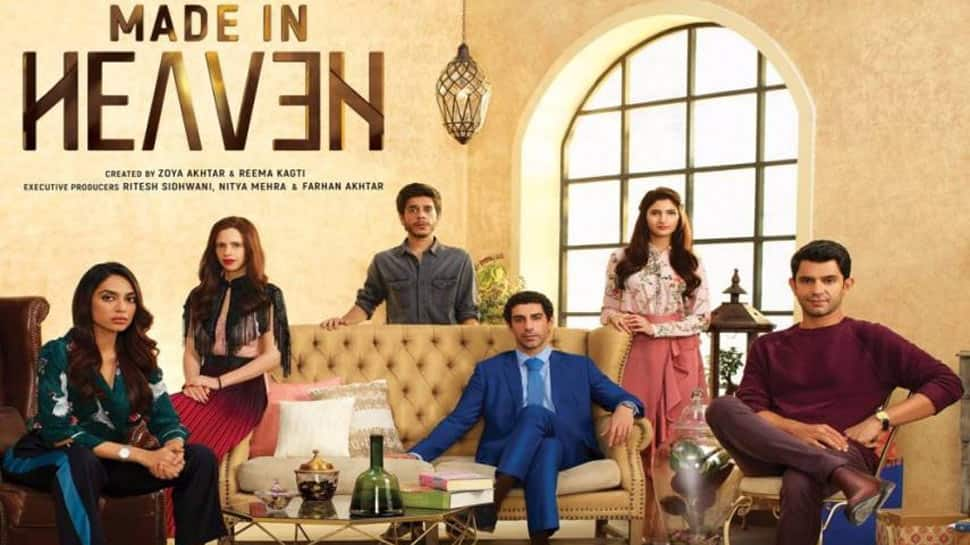 Shobhita Dhulipala and Arjun Mathur in lead roles in director Zoya Akhtar's web series, "Made in Heaven".
Let's discuss what is special in this web series, "Made in Heaven", that it should be seen. The story of relationships and an event management company named "Made in Heaven" which organizes weddings is shown in this intense web series.
This web series shows the story of every person who organizes his marriage with "Made in Heaven".
13. Little Things
The web series Little Things was the best web series since 2016. Just last year in November 2019, the third season of this series was released.
The first season featured noises and fights between these two. In this popular web series, the problems have been shown in the long-distance relationship. Kavya (Mithila Polkar) and Dhruv (Dhruv Sehgal) are very much liked by the people on screen.
14. Paatal Lok
Pataal Lok is the latest crime-drama offering from Amazon Prime. Pataal Lok is a kind of series which has an equal number of hits and misses in terms of story, plot twist, and screenplay.
A series of total 9 episodes each of roughly 42–45 minutes of duration focuses on a crime incident which was about to take place in Delhi but was halted by Delhi Police and then the real crime drama begins to unravel.
Four goons were hired to assassinate Sanjeev Mehra(Neeraj Kabi) the news anchor of a big media conglomerate but there failed attempt makes this case the star of the eyes of the nation and the investigation of this case was handed over to Hathi Ram Choudhary (Jaideep Ahlawat) who is also the protagonist of the show.
15. Pushpavali
The first season of Pushpavali came in 2017 and also gained immense popularity, with Sumukhi Suresh and Naveen Richard appearing in the lead roles.
India's finest stand up comedians Sumaira Sheikh, Kenny Sebastian, Manish Anand, Preetika Chawla were also seen acting in this web series.
The second season of this web series has also arrived, the previous cast is going to be seen in this season. In this web series, you will get to see the intensity of comedy.
Best Indian Web Series – Top 15