Dogs have been our companions for tens of thousands of years. They share our life and follow us everywhere. The beautiful friendship between a dog and a human being has some surprising effects on both species.
You will improve immunity
Living with furry friends, especially dogs, has been shown to lower infants' and toddlers' risk of asthma, allergies, and other immune conditions. Some studies have found that the benefits can begin as soon as the baby is in the womb. Scientists are not completely sure why this happens. It may be that bacteria in the bodies of dogs can help give our immune systems a boost during a crucial time in our development.
Dog will increase your attention
A 2012 experiment ensures that people who looked at photos of puppies scored higher on tasks that required attention. Photos of older dogs were less effective; Researchers say it could be that baby animal inspire a specific type of positive emotion and mental activation.
You will reduce stress
Sharing your life with a dog is good for your attitude and your stress levels. Spending time with dogs can relieve tension and stress, studies have found this to be especially true in high-stress situations such as a crisis, natural disasters, and the office.
You will get a healthier heart
Reduced stress is a great reward, but it can also have long-term health benefits, including lower blood pressure, a slower heart rate, and a lower risk of heart disease. This works even in small doses – simply stroking a dog for a few minutes sends sensitive chemicals to the brain and can calm a frazzled nervous system.
You will improve your empathy
All those millennia together have made a real impression on the brains of dogs. A 2016 study found that dogs could read and respond to human emotions, even in photographs. This is especially good when considering the major differences in body language between our two species. Dogs don't smile, but they still know what our smile means when they see it.
You will do more exercise
There's no way to take your dog for a walk, and it's something that always motivates you to get up and walk out the door. For obvious reasons, dog owners get more occasional exercise than other people, this in turn, can also reduce stress levels and improve heart health.
Dogs are capable of detecting cancer
Numerous studies have confirmed that dogs can be trained to sniff and detect cancer or other diseases. Wonderful! All are benefits with these furry ones.
Basenji, the dog that does not bark
This dog doesn't bark and not for lack of vocal cords but because its larynx has a different position from that of other dogs. Their vocal cords are also narrower, flatter, and shallower than those of others. The basenji emits a kind of Tyrolean chant and sounds similar to chuckling.
Dogs decipher our expressions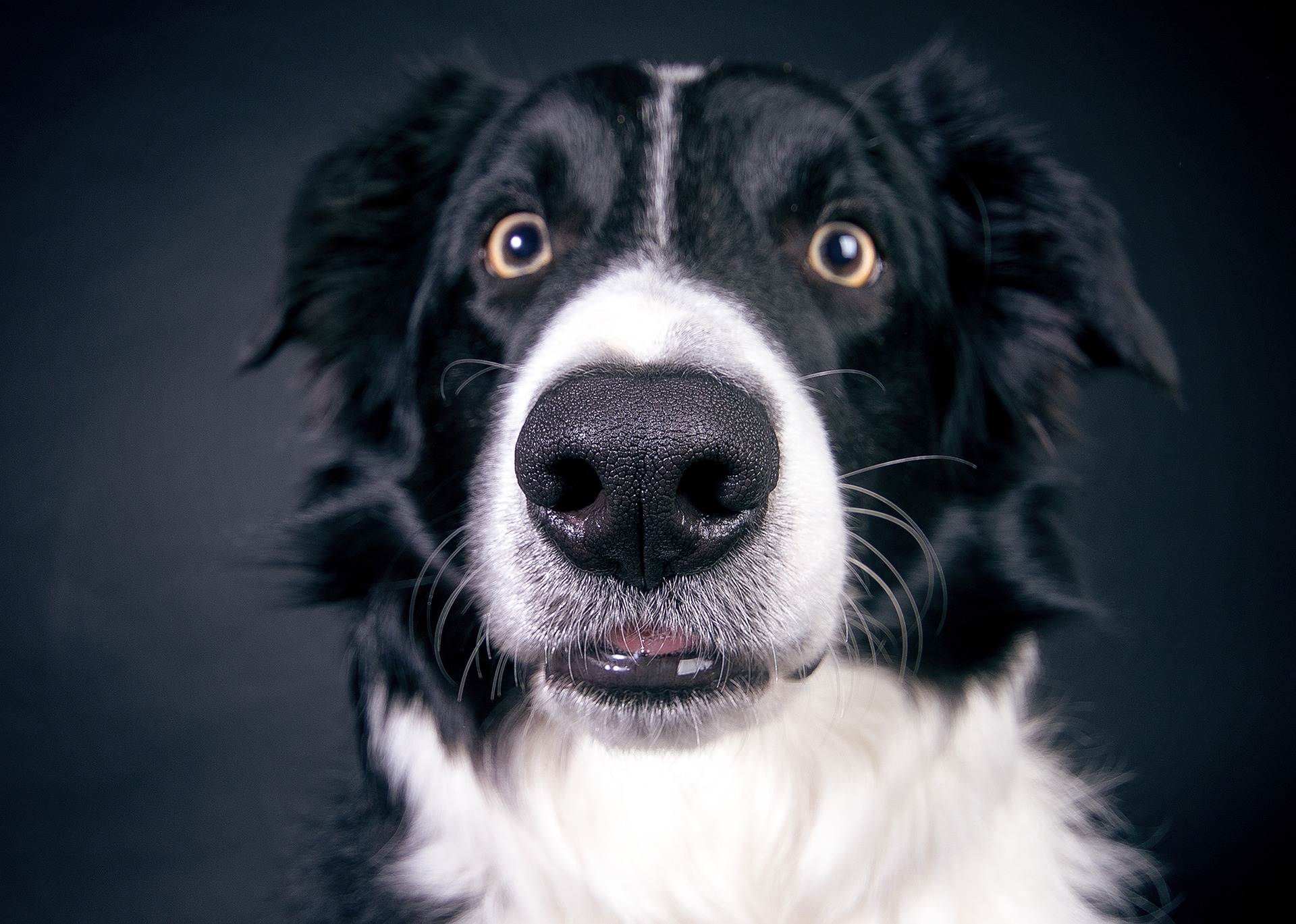 It is proven by scientists that, of all animals, dogs are the only ones that can read the emotions on the faces of their humans.
The most intelligent dog breeds
The brightest dogs are the border collie (like the one in the picture), the poodle, and the German shepherd.
Dogs' noses are equivalent to their fingerprint
If dogs had to identify themselves with a footprint, they would do so through their nose because it is unique to each one. Police use this to find out if a criminal's dog has been to a crime scene and to catch it.
The first guide dogs
The first guide dogs were trained by the Germans at the end of the First World War to help soldiers who had gone blind in the fighting.
Bluey, the oldest dog
Bluey was an Australian Shepherd who lived a whopping 29 years and 5 months! In human age it would be about 160 years.
The origin of the Doberman
German tax collector Louis Dobermann wanted to create a breed of dog that would combine strength, loyalty, and intelligence to protect him. He succeeded and thus arose the Doberman from whom it takes its name.
The origin of the "beware of the dog" poster
These posters were invented by the citizens of ancient Rome to alert those who passed near their home. Before they were mosaics!
They sweat through their paws
Dogs also sweat, but instead of sweating from their skin, they sweat from their paw pads. Check it out next time it's hot!
The sound of the rain bothers them
If your dog refuses to go outside when it rains, it is not because he does not like to get wet, it is that some dogs the sound of the rain increases the rest of the noise and is very annoying.
Dogs can suffer from depression
As with humans, dogs can suffer from depression. It can be prevented if you pay enough attention to it and go for walks every day.
They don't see everything in black and white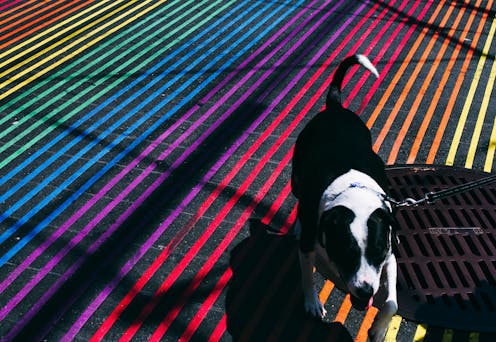 The thing that dogs see only in black and white is a myth. Dogs see in color but are color blind, they confuse red and green. This is the conclusion reached in an investigation led by researcher Marcello Siniscalchi. The researchers explain this fact to the fact that dogs have evolved from animals that hunted at dawn and dusk, situations that do not require color vision.
Puppies are born blind
When dogs are born they do not see but neither do they hear nor do they have teeth.
Amazing facts you did not know about Dogs